As ProJeCt celebrates more than 50 years, we proudly offer all of our programs free of charge to low-income, at-risk Lehigh Valley residents. ProJeCt believes that education is key to helping people help themselves, and we invest in research-based, rigorously
evaluated school and workforce preparation services that teach clients the skills to increase their upward economic mobility.

These services include Adult Education, Family Literacy, School-Based Programming, and Emergency Support.

For more information, click the service button below or download our Services at a Glance brochure. To talk with someone about our programs, please call 610-258-1100.
ProJeCt provides one of the best workforce preparation programs in the region. We offer free classes for adults who want to improve their reading, writing, speaking, and listening skills.
​
Classes are offered daily and evening in our dedicated Fowler Literacy Center in Downtown Easton. The programs are designed to meet the needs of all languages and literacy levels through one-on-one tutoring and classroom instruction. ProJeCt will support you every step of the way, even after you finish your classes and transition to college or employment.
​
ProJeCt offers:
Adult Basic Education (ABE): Instruction in basic skills, such as reading, writing, arithmetic, and other skills. Practical life skills and preparation for college and employment are emphasized.

General Educational Development (GED®): A GED® can pave the way for job opportunities or lead to acceptance into job training or college courses. ProJeCt prepares students to successfully master the subjects on the GED® test. Our literacy center is also a certified GED® test center.

English as a Second Language (ESL): Instruction in English language skills for non-native speakers. Students learn English skills (reading, writing, and grammar), build their vocabulary, and increase conversation, listening comprehension, and life skills.

Assistance with preparation for the U.S. Citizenship test is also offered.
​
"I am grateful to ProJeCt of Easton for giving me the opportunity to pursue my personal, professional, and educational goals. The amount of support that the staff gives is truly a blessing. I'm interested in pursuing a career in marketing, and I've learned that once you get your GED ®, you don't stop - you keep going! I can and will succeed."
"When I learned about ProJeCt, I was excited because I could study English and there was a preschool program for children. They helped me become a US citizen and complete the English as a Second Language Program. Now, I am in the GED® class. My new goal is to go to college. I'm thankful for ProJeCt for giving me and my daughter the opportunity to change our lives."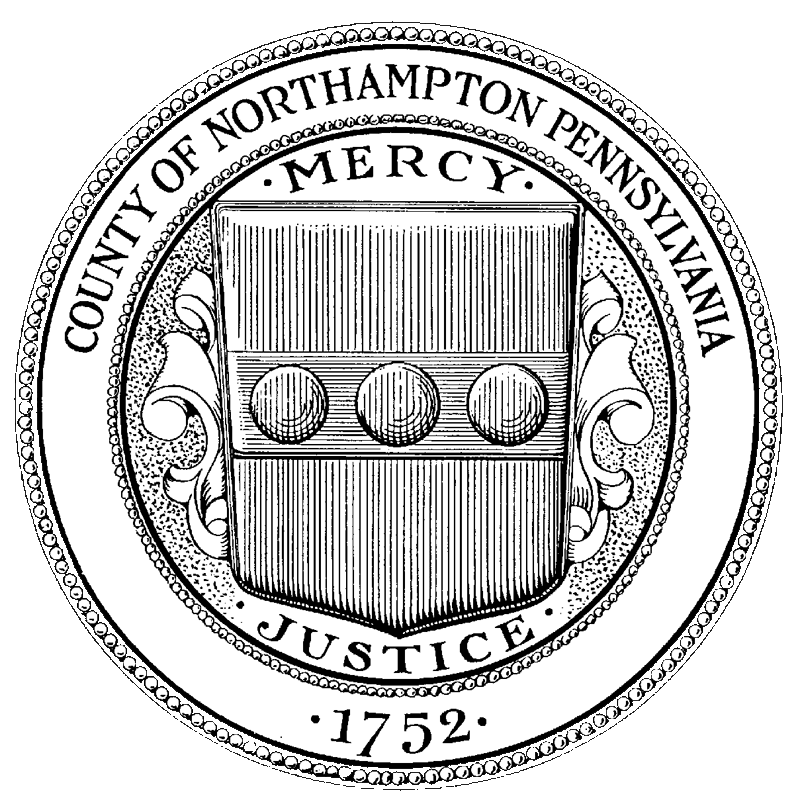 SIZZLE!® is a free summer camp for at-risk Easton Area School District children in grades K-5. It addresses the "summer slide" with a goal of increasing or maintaining reading scores. SIZZLE!® provides children with an academic intervention using high quality, evidence-based instruction aligned with the PA Academic Standards and provides a fun, developmentally-appropriate enrichment opportunity, enabling children to keep up with their more advantaged peers and begin a new school year confidently. Children are empowered to "read to learn", allowing them to advance in STEM (Science, Technology, Engineering and Mathematics) and other subject areas.
​
"Our SIZZLE!® program has been highlighted as part of The Peak thanks to the generosity of the Emmy Award-winning company, ASR Media Productions. We are grateful for their support and professionalism."
The Family Literacy program offers parents the opportunity to improve their own literacy skills and learn how to become their child's first and most important teacher while children learn critical early literacy skills and become better prepared for kindergarten. This program includes free, high-quality preschool for children ages 0-5.
​
THE PROGRAM INCLUDES:
Adult Education: Parents participate in one of our Adult Literacy classes: Adult Basic Education, General Educational Development (GED®) preparation, or English as a Second Language.

Parenting Education and Support: Parents learn how to support their child's learning and how to create a literacy-rich home.

Early Childhood Education: Children ages 3 months-5 years attend high-quality preschool in our early childhood education center. Instruction prepares children for kindergarten success.

Parent/Child Interactive Literacy Activities: The entire family participates in Interactive Literacy Activities (ILA), which enable parents and children to learn together.
"I came to ProJeCt of Easton to obtain my GED and improve my math and writing skills for college. I also came to ProJeCt to give my 10-month-old son a good literacy foundation while I am in class (he's enrolled in the ECE classroom). ProJeCt has helped my family a LOT."
"I came to ProJeCt to improve my - and my daughter's - English speaking. I just passed and received my U.S. citizenship! My daughter speaks English very well, graduated from ProJeCt's preschool, and attends Kindergarten at Paxinosa Elementary School. I also want to get my GED and help my daughter be successful in school."
Early Childhood Education Program Disclaimer
In accordance with federal civil rights law and U.S. Department of Agriculture (USDA) civil rights regulations and policies, this institution is prohibited from discriminating on the basis of race, color, national origin, sex (including gender identity and sexual orientation), disability, age, or reprisal or retaliation for prior civil rights activity.
​
Program information may be made available in languages other than English. Persons with disabilities who require alternative means of communication to obtain program information (e.g., Braille, large print, audiotape, American Sign Language) should contact the responsible state or local agency that administers the program or USDA's TARGET Center at (202) 720-2600 (voice and TTY) or contact USDA through the Federal Relay Service at (800) 877-8339.
​
To file a program discrimination complaint, a Complainant should complete Form AD-3027, USDA Program Discrimination Complaint Form, which can be obtained online at: https://www.usda.gov/sites/default/files/documents/ad-3027.pdf, from any USDA office, by calling (866) 632-9992, or by writing a letter addressed to USDA. The letter must contain the complainant's name, address, telephone number, and a written description of the alleged discriminatory action in sufficient detail to inform the Assistant Secretary for Civil Rights (ASCR) about the nature and date of an alleged civil rights violation. The completed AD-3027 form or letter must be submitted to USDA by:
​
mail:
U.S. Department of Agriculture
Office of the Assistant Secretary for Civil Rights
1400 Independence Avenue, SW
Washington, D.C. 20250-9410; or

fax:
(833) 256-1665 or (202) 690-7442; or

email:
Program.Intake@usda.gov
This institution is an equal opportunity provider.
The Student Success Program (SSP) is a school-based life skills and mentoring program that allows children to develop the skills needed to succeed in school. These skills include improving their daily school attendance, maintaining positive performance in and out of class, and preventing substance abuse, all of which increase their chances of staying in and graduating from school.
​
SSP includes:
Botvin LifeSkills® Training program, a nationally recognized curriculum that helps students cultivate the social and emotional skills necessary to handle challenging situations and stay engaged with school
​
SSP is a research-based program that effectively improves students' self-management skills in order to stay positively engaged with school. ProJeCt is currently running the Botvin LifeSkills® Training program at Easton Area Middle School.
ProJeCt's Food Pantry has been a community cornerstone for over 30 years. The pantry aims to reduce food insecurity and increase food knowledge by providing high-quality, nutrient-dense food to low-income, at-risk adults, children, and seniors. The Food Pantry is located at 330 Ferry Street.
We also incorporate learning opportunities for our clients, including how to prepare the food they receive, how to integrate fresh fruit and vegetables into their diet, and how to accommodate allergies, diet restrictions, and more. ProJeCt is committed to providing fresh, healthy food that helps people lead more productive lives.
​
The Pantry is set up as a Full Choice Pantry, which is defined as one in which "participants may choose the food they can use, know how to cook with, and want." This cuts down on food waste and allows our trained volunteers and Food Pantry Coordinator to work one-on-one with clients to help them choose food that's right for their family and better preserves the clients' dignity.
In addition, we provide fresh fruits and vegetables throughout the year through partnerships with local farms and our own Community Garden, as well as much-needed personal care items such as soap, feminine hygiene products, and more.
​
The Food Pantry is open to the public on:
Mondays from 10 am - 12:15 pm

Thursdays from 10 am - 12:15 pm & 1 pm - 3:15 pm
What to bring: Photo ID and proof of Northampton County residency are required for each visit. Bring grocery bags if you have them! Please arrive 15 minutes before closing to ensure you get served.
​
The Food Pantry graciously accepts donations of nonperishable food items every Tuesday from 8:30 AM-2:00 PM.
ST. LUKE'S COMMUNITY HEALTH PARTNERSHIP
St. Luke's Community Health Partnership now allows our Food Pantry clients the opportunity to meet with Family Residents and Doctors from St. Luke's Hospital. Clients can get information on health-related topics, general health screenings for blood pressure and diabetes, and referrals for other screenings to promote wellness.
Residents and doctors are available at the Food Pantry on the 3rd Thursday of each month.
Courtney Cuvo | Victaulic
ASSIST is an emergency support program that assists people who are facing homelessness or other emergencies. We conduct a comprehensive assessment of need and provide vouchers for financial assistance to eligible individuals and families, as well as information and referrals to a wide variety of community resources. The ASSIST office is located in our Fowler Literacy Center building: 200 Ferry Street, Easton, PA.
The program is intended to help people in crisis establish stability and to assist them in moving to a more secure future.
ProJeCt is part of the Pennsylvania Continuum of Care and utilizes Coordinated Entry / Pennsylvania 2-1-1 to assist those who are at risk of homelessness. Pennsylvania 2-1-1 East is a free, confidential, non-emergency, comprehensive information and referral service that connects Northampton County residents with the necessary health and human services.
You can reach 2-1-1 by dialing 2-1-1 or (855) 567-5341. 2-1-1 is not intended for emergency use. If you have an emergency, call 9-1-1.
ProJeCt helps clients navigate and connect to community resources and provides information and case management as needed.
Individuals and families without vision insurance or the ability to obtain eye exams may qualify for one exam and one pair of glasses.
We may provide one month's rent to
those who qualify. Applicants must
provide documentation and demonstrate their ability to sustain housing once assistance has been provided.
Seniors aged 60+ may qualify for assistance paying their home heating fuel bill. Limited metered utility assistance (including gas, electricity, water, and sewer service) is also available to qualified individuals or households.
ProJeCt operates the largest Full
Choice Food Pantry in Northampton
County where residents without the ability to purchase enough food may receive a 3-4 day food supply once per month.